WATCH WHAT OUR TOURS LOOKS LIKE
We invited the Youtubers Travel Beans on our gulet. Watch their journey and get a feeling of what sailing is like.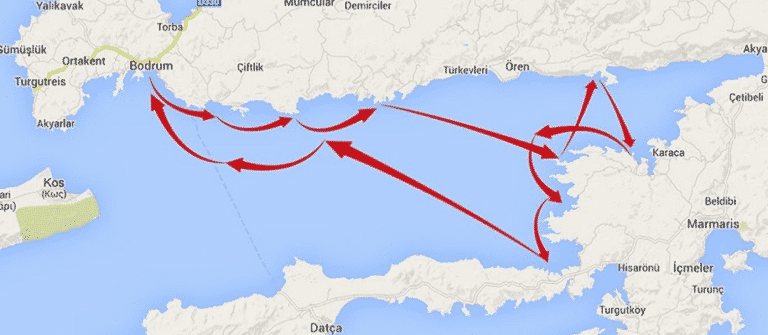 The Gulf of Gökova
Blue Voyage Cruise Places to be seen: Orak Island, Ilgın Cove, Seven Islands, Ören Bays, Çatı, Ballı Su, English Harbor, Sedir Island, Cleopatra's Cove, Söğüt Harbor, Marmaris, Tuzla, Çökertme Cove, Kisebükü Cove The 1st Day: Bodrum- Orak Island –Ilgın Cove In the port of Bodrum, we will board on the boat. You will have the opportunity to visit the Mausoleum at Halicarnassus and Bodrum Castle while the boat crew is loading stores…
The South Dodecanese (Rhodes) 🇬🇷
The details of a Bodrum- Kos- Symi- Rhodes- Datça- Bodrum Blue Voyage Cruise The 1st Day: Bodrum- Kos Island In the Port of Bodrum on the one hand, while our guests will be boarding on the boat, on the other hand the boat crew will be replenishing our stores and provisions and other missing items. In the meantime, you will deliver to the captain your passports with a valid Schengen…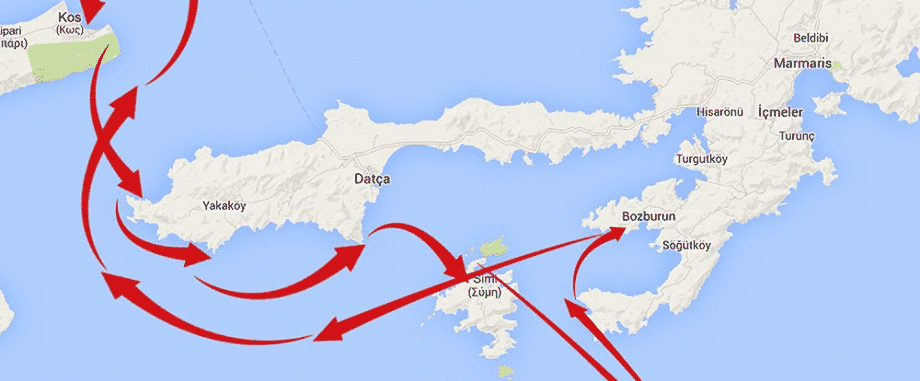 Organise your group doesnt matter how many you are . Choose one of aur boat . Decide with your captain when which bay which city you want to wisit in north Dedocanese Greek islands.
Turkish Riviera (Fethiye) 🇹🇷
Your crew is already passing Cos while you are sleeping early in the morning. At the first stop antic Knidos city , enjoy with breakfast and first swim of the day. Decide where to go how to go, which bay port or antic city to visit.


Turkish Riviera (Antalya) 🇹🇷
Organise your group. Decide where to go. We will make the best program together where to go when to go. Which arceologıcal sight to see etc.
You're on boat, therefore, the journey is completely customizable. Contact us and tell us what areas are teasing your curiosity! We've already provided tour in from Bodrum to Istanbul, to Athens or even Dubrovnik. Don't be shy.